California's Rich Pioneer History Will Be Celebrated May 4 in Coloma
Sacramento Region, CA | By Gary Zavoral
Share this pic with friends!
Free wagon rides will be offered in Coloma during the Pioneer History Day May 4. Photos provided by PHD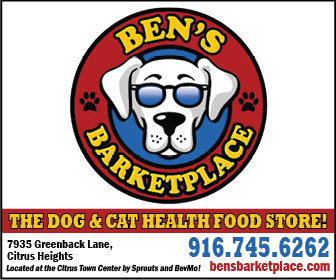 Share this pic with friends!
Kids use a saw to cut a portion of a log at the Pioneer History Day
Family Activities, Stage Shows and Historical Reenactments Highlight Third California Pioneer History Day
SACRAMENTO REGION, CA (MPG) - Before the famed California Gold Rush brought tens of thousands of gold seekers and others to Northern California, there were hundreds of pioneers who paved the way for them to arrive, already having constructed homes and businesses, started farms and even began building cities.
On Saturday, May 4, area residents can learn more about how they lived and their accomplishments during the California Pioneer History Day at Marshall Gold Discovery State Historic Park in Coloma.
This free family event features historic reenactments and displays, a parade with descendants of early California pioneers, stage shows and musical entertainment, and many activities for families and children, including a cannon that shoots candy, free wagon rides, pioneer games and children's crafts.
"Few Californians know about the rich early history of our state," said Michelle Jones of Placerville, who is heading the effort along with Robert and Peni Frew from Auburn. "The California Pioneer History Day will give them the opportunity to discover this inspiring heritage in a fun and interactive way."
The event will be held from 9 a.m.-3 p.m., with the parade at 10 a.m. and an opening ceremony following. This is the third California Pioneer History Day, which is sponsored by the California Pioneer Heritage Foundation and organized by members of The Church of Jesus Christ of Latter-day Saints in the Sacramento Valley and Sierra foothills. While the event is free, the state parking fee is $8. Food concessions will be available, or attendees can bring their own lunch.
During the Pioneer History Day, three-dozen interactive exhibits and activities organized into two "tent towns" will straddle Highway 49, the main thoroughfare into Coloma. Among the many historical exhibits are:
· The Buffalo Soldiers, an African American Army infantry unit that served in the West.
· The Pony Express, whose Western hub was Sacramento.
· Gold Rush Jewish Communities, highlighting the accomplishments of this minority group during the Gold Rush.
· Demonstrations with a sacred Indian grinding rock.
· Pioneer United Methodist Church, which had its start in Auburn in 1851.
· Chinese Cultural Club, exhibiting the culture and achievements of the many Asian men and women who traveled to the gold fields.
· The Ship Brooklyn exhibit, which recreates the cramped quarters of the Latter-day Saints who sailed in 1846 around Cape Horn to Northern California to escape religious persecution.
· Bear Flag Revolt, celebrating a small group of American settlers who, in 1846, rebelled against the Mexican government and proclaimed California an independent republic.
Tents will also feature many family-friendly activities that will give attendees a taste of pioneer life. These include:
· Brick, rope and candle making.
· Making and playing with pioneer toys.
· Pioneer doll making.
· Biscuit baking.
· Dutch oven cooking.
Among the reenactments will be cannon and musket firing, giving a detailed demonstration of how they were loaded and the safety precautions taken before firing. These will be held at 11:30 a.m., 1:30 p.m. and 2:30.p.m. The Pony Express will also recreate a mail hand-off during those same times, and free wagon rides will be available from 11 a.m.-3 p.m. In addition, there will be historical demonstrations on pioneer medicine, frontier justice, blacksmithing, wood carving, and free old-time photos with pioneer garb will be available.
On the main stage will be crowd-pleasing musical acts as well as old-time stage musical shows.
The Marshall Gold Discovery State Historic Park in Coloma features a museum and visitors center, a replica of John Sutter's sawmill where gold was discovered in 1848, and many other buildings that recreate the town of Coloma during the Gold Rush.
It is located off Highway 49 between Auburn and Placerville; the museum address is 310 Back St., Coloma. For more information, go to www.californiapioneer.com/cphd/ or call the Gold Discovery park museum at (530) 622-3470.