El Camino Center for The Arts Named Best In Real Estate 2019
Carmichael, CA | San Juan Unified School District
Share this pic with friends!
San Juan Unified Assistant Superintendent of Facilities, Maintenance & Transportation Frank Camarda speaks about the real estate value of the arts center. Courtesy SJUSD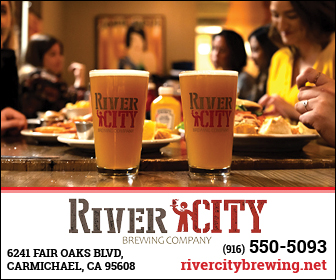 CARMICHAEL, CA (MPG) - The El Camino Fundamental High School Center for the Arts was named by the Sacramento Business Journal as the top real estate development project (education category) in the Greater Sacramento region.
San Juan Unified was honored along with the project's design-build contractor McCarthy Building Companies, Inc. and architect HGA Architects at an awards breakfast Sept. 20 at McClellan Conference Center.
The Center for the Arts – a 14,000-square-foot, 500-seat theater with a full stage, control center, lobby, and orchestra pit – stood out among other education projects in large part because it was the district's first design-build project. With design-build, contractors, and architects bid for a construction project as an entity based on qualifications. The design-build method has not historically been utilized by K-12 school districts in California.
"San Juan Unified is a pioneer here, not only in Sacramento County but Northern California," Frank Camarda, San Juan Unified Assistant Superintendent, told the Business-Journal. "Most other districts have not caught on."
The design-build benefit for El Camino was that San Juan Unified was able to bring on a team of HGA and McCarthy, both of which have extensive experience designing performing arts spaces with a high emphasis on acoustics and lighting.
"It had to have the highest acoustical sound rating you could get in a high school theater," Camarda said.
Other real estate projects to be honored by the Sacramento Business Journal include The Bank restaurant (downtown Sacramento), Elk Grove Aquatics Center, Sutter Medical Foundation West Roseville Campus, The Hardin (downtown Sacramento), Bennett's Kitchen-Bar Market and the Sacramento Memorial Auditorium restoration project among others.
The Center of the Arts was funded by Measure N as El Camino's high school signature project. Along with the Sacramento Business Journal award, it has also received an Honor Award from the Concrete Masonry Association of California and Nevada and a Construction Management Association of America Design-Build Award.