Love Packed in a Shoebox: Operation Christmas Child
Sacramento Region, CA | By Mila Popov, Samaritan's Purse International Relief
Share this pic with friends!
Children around the world celebrate the holidays but many families live in bleak poverty. You can change that with Operation Christmas Child. Photo courtesy Operation Christmas Child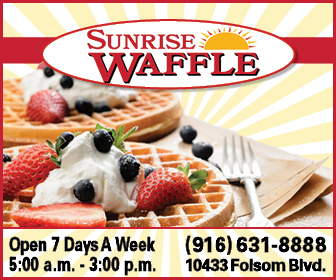 SACRAMENTO REGION, CA (MPG) - It's that time, when colorful leaves cover the ground, and the aroma of pumpkin pie and spices are everywhere. Thanksgiving and Christmas holidays are just around the corner. This is that joyful time of the year when we count our blessings around the Thanksgiving table, and enjoy the spirit of Christmas with family and friends as we unwrap beautiful carefully packed gifts.
Did you know that there are many children around the world, who have never received a gift in their life time? Did you know that there are children who are not able to go to school because they do not have their own pencil or notebook? Going to school means a lot more than getting an education. Often it means getting a meal at least once a day. The life of a child who had never experienced such blessings as having a new toy, their own drinking cup or even a toothbrush, is very difficult.
Operation Christmas Child (OCC) is one of many projects of the Samaritan's Purse organization that delivers the Good News and Great Joy to children around the world. Simple shoebox gifts have life changing impact. Every child deserves to experience Christmas at least once in their lifetime.
In 2018 over 10.6 million shoeboxes were delivered to over 160 countries to the neediest children impacted by extreme poverty due to war, natural disasters and famine. These children live in homes with their family or in orphanages, from small villages to large cities.
By packing simple items such as toys, art and school supplies, and personal hygiene items, you can impact a child's life and give hope to children in hopeless life conditions. Would you join us in packing one shoebox for a boy and/or one for a girl?
Here is how you can pack a shoebox: (1) Start with an average-size cardboard or plastic shoebox. If you want to wrap it, cover the box and lid separately. (2) Decide whether you will pack a box for a girl or a boy, in the age category: 2–4 years, 5–9 years, or 10–14 years. (3) Select a medium to large "wow" item such as a soccer ball with pump, a doll or stuffed animal, then fill with other fun toys, hygiene items, and art and school supplies. Dollar stores, Walmart and Target have many inexpensive items.
If you wish, include a personal note with a family picture and words of encouragement. (4) Donate $9 online and receive a label to Follow Your Box and discover the country destination of your shoebox gift. (5) Take your shoebox gift(s) to a local drop-off location during National Collection Week, Nov. 18–25, 2019.
Drop off locations are: Fair Oaks Presbyterian; Bayside Life Rancho Cordova; Metro Calvary, Roseville; Bayside Church Folsom and Second Slavic Baptist, North Highlands. For address and drop off times go to:
https://www.samaritanspurse.org/operation-christmas-child/drop-off-locations/
For more information contact Mila 916-308-8360 or sacocc.mila@gmail.com
Thank you for making a Big Impact on a child's life! Happy Holidays!