Playmakers Hosts Youth Basketball Game
Sacramento Region, CA | Story and photo by Shaunna Boyd
Share this pic with friends!
Playmakers founder Coach Greg Roeszler.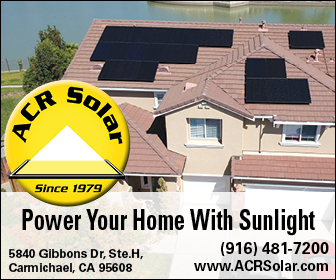 SACRAMENTO REGION, CA (MPG) - Local non-profit The Playmakers Organization is hosting a basketball game for special needs and at-risk kids at Oak Hills Church (1100 Blue Ravine Rd. in Folsom). Playmakers is partnering with the Special Olympics, Big Brothers Big Sisters, and UCP of Sacramento and Northern California (which provides programs and services for people with developmental disabilities).
Playmakers founder Greg Roeszler explained that at-risk kids have a 40% chance of living in a single-parent home, and the risk is increased for special needs kids. Playmakers is working to provide support networks for these parents to help their children thrive. "We're really pleased with how we're beginning to work together with other agencies toward the same goal," said Roeszler.
Roeszler said, "We're converting Oaks Hills Church into the Golden1 Center with a DJ, music, and a great deal of fun. Our desire is that this is the first of ongoing Playmakers events partnering with these agencies to create more fun activities and resources for kids and their families."
The game will be held on Saturday, November 16, and it will kick off at 9:00 AM with a breakfast catered by the Burgess Brothers BBQ & Burgers, who will be serving their special ChurWaffles.
The game is scheduled from 10:00 AM to 1:00 PM, and the participating kids will be assisted by the Folsom High School freshman football team. "It's a very inclusive event," said Roeszler.
Roeszler spent years coaching football, so Playmakers events usually focus on his favorite sport. But Roeszler is excited to be expanding into basketball because it is not dependent on the weather and can be played indoors year-round — so they can offer more frequent events for the kids.
Roeszler said Playmakers is grateful to be working with a group of "wonderful Corporate partners" for the event: Mortgage Consultant Group, FitGuard, Asher College, Republic Services, Palm Tile, Go Forth Coaching, and Serenity Spa — which will be offering massages at the game.
The public is invited to attend the game and there is no cost to attend. Roeszler said, "We're hoping for wonderful attendance. Come and cheer and have fun, eat waffles, and meet our partners."
There is still space available for more game participants, and kids can be signed up at www.ThePlaymakers.org.