Wall of Honor Tributes Recall Community's Finest
| Story and photos by Susan Maxwell Skinner
Share this pic with friends!
Patriots Park was the scene of remembrances last weekend. Located on the Carmichael, Citrus Heights and Fair Oaks border, the reserve contains a monument for fallen community heroes.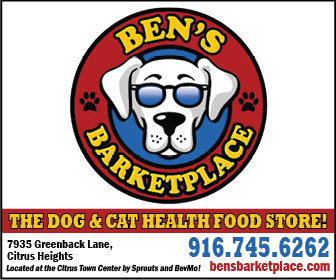 Share this pic with friends!
During community commemorations, five-year-old Lief Sjostrom was inspired by Sacramento Sheriff's Honor Guards.
SACRAMENTO REGION, CA (MPG) - Carmichael and Fair Oaks stalwarts gathered last weekend to recall fallen heroes of nation and community. The annual "Wall of Honor" ceremony was observed at Patriots Park.
Built in 2008, the reserve's stone monument is dedicated to 14 local men – from military, police, CHP and fire-fighting forces – who died serving nation or neighborhood during Carmichael Park District's 57-year existence. The community pays tribute to the heroes each November. From the 1960s through to 2017 – from Vietnam battlefields to California highways – the heroes fell while protecting American values. Space remains on the wall for plaque additions and the park district annually considers nominations.
Last Saturday's ceremony attendees included bereaved families; elected representatives and park district leaders. Congressman Ami Bera and County Supervisor Susan Peters were among speakers. Dr. Bera said the nation should "pause and consider values that bring us all together."
Supervisor Peters noted that the 12-year-old park's landscaping was maturing and its masonry was gathering the patina of age. "This park is more than a recreational gathering spot," she said. "Patriots Park serves a deeper meaning. The individuals listed on this wall remind us how grateful we are to men and women who wear different uniforms but have a common bond in putting service above self. Regardless of whether they wore a Sheriff's uniform or that of the Highway Patrol or a branch of the armed services or of fire protection, each was dedicated to the common good. They believed in serving us. It is fitting that we continue to remember each honoree."
"We recognize the passage of time does not shield you from the emptiness you feel," Peters told families of the fallen. "We nevertheless hope Patriots Park is a source of comfort and pride in remembering your loved ones. Whatever uniform your loved one wore, we will be forever grateful for their dedication, commitment and service. The community will never forget them."
Patriots Park monument honors the following heroes:
Deputy Robert French.
Deputy Danny P. Oliver.
CHP Officer Ronald E. Davis.
Army Specialist James E. Schlottman.
Army Leiutenant Robert S. Byrnes.
Airforce Captain Olin E. Gilbert Jnr.
Army Sergeant Larry H. Morford.
Firefighter Dean W. Rhoades.
US Navy pilot Lieutenant J. G. David A Warne.
Marine and firefighter Sergeant Brian E. Dunlap.
Deputies Kevin P. Blount and Joseph M. Kievernagel.
Army Sergeant Ronald L. Coffelt..
Army Specialist Raymond N. Spencer Jnr.
Anyone may visit the Wall of Honor. Patriots Park is located at 6825 Palm Avenue, Fair Oaks. Those who wish to nominate a candidate for inclusion on the monument should contact the Carmichael Park District.