Famous YouTube Personality Dave Rubin to Speak at Sac State
Sacramento Region, CA | By Kyle Gerard, Turning Point USA
Share this pic with friends!
YouTube personality and political commentator Dave Rubin. Turning Point USA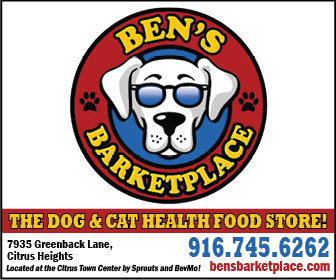 SACRAMENTO REGION, CA (MPG) - The Sacramento State chapter of Turning Point USA will be hosting famous YouTube personality and political commentator Dave Rubin. Having built The Rubin Report, a channel with over 1 million followers and upwards of 200 million views, Dave Rubin has become a significant figure in the political world. He is famous for pushing the idea that "he didn't leave the left, the left left him." At Sacramento State, Rubin will be discussing the consequences of big tech censorship in the modern era along with the dangers of identity politics. As a gay married man, Rubin has been the victim of identity politics for not fitting in and knows how ugly identity politics are for being a classic liberal. For this reason, The Rubin Report celebrates free speech, civil discourse, and honest ideas.
Dave Rubin will be speaking on the Sacramento State campus on Tuesday, November 12th from 7:30 – 10:00PM. The event will take place in the Redwood suite of the University Union, located on the first floor. Tickets are free to the public through Eventbrite. Parking Structure II located by the Union is the recommended place for parking the night of the event.
"We expect Rubin to define what it truly means to be a minority, being an individual in an era of groupthink and censorship. We are proud to be hosting a renowned speaker," said Chapter President Megan Masten.
Turning Point USA is the nation's largest and fastest growing conservative youth organization. Learn more at www.tpusa.com.